Since you need to choose the flowers first, take a look at these blooms that are available with the most number of florist in Grand Rapids MI throughout all seasons.
When it is about wedding flowers, it can be pretty overwhelming to explain to the florist what you want. Besides the bridal bouquet aesthetic, color palette, and style, you need to pick the flowers you want. Once you choose the flower, you must decide the color, types, what to pair the flowers with, etc. Since you need to choose the flowers first, take a look at these blooms that are available with the most number of florist in Grand Rapids MI throughout all seasons.
1. Orchids
These year-round blooms are one of the most popular wedding flowers. There are more than 20,000 species of orchids around the world. Thus, there's always an option for any style and budget. Moreover, orchids look stunning in a bridal flower arrangement. You can choose white, purple, or pink orchids for your wedding. These delicate and graceful flowers represent beauty, strength, and love. Orchids make great wedding flowers. So, you can get an exotic orchids wedding bouquet in Grand Rapids MI for your wedding.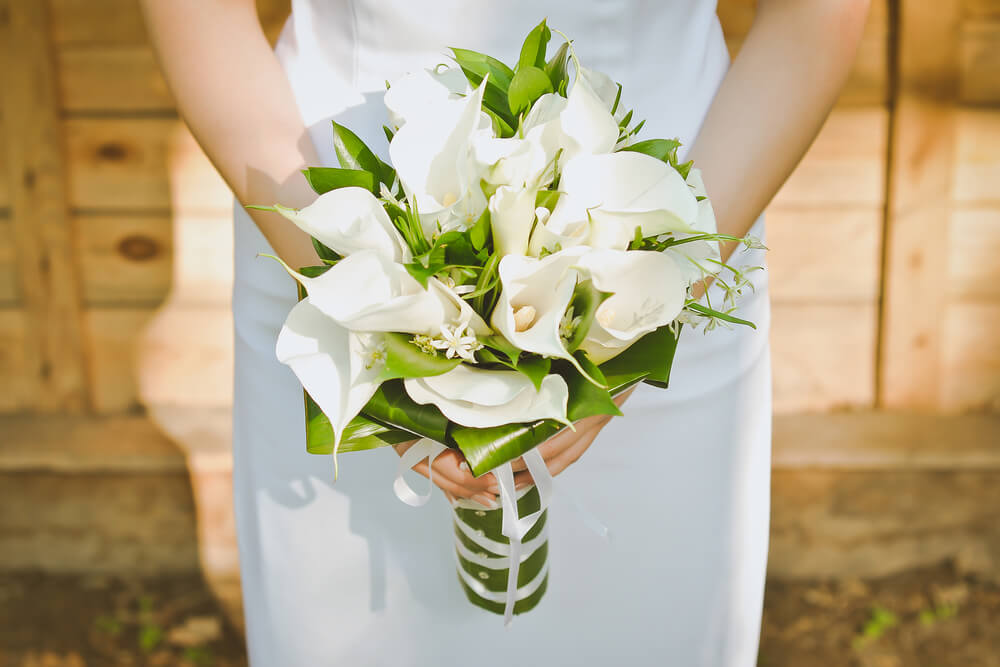 2. Calla Lily
Calla lilies are beautiful blooms that are known for their elegant, curved petals. The flowers have a unique shape and they look excellent in a bridal bouquet. As wedding flowers, you can use Calla lilies as centerpieces, decorations, and bridal bouquets. You can use them alone in a simple bouquet or pair them up with classics like roses and peonies. Calla lilies represent beauty and perfection. Hence, they are ideal for bridal bouquets. You can pick white calla lilies or go for pink, lavender, orange, yellow, or bold maroon ones.
3. Sweet Peas
These delicate and beautiful flowers with dainty stems are sweet in every way. They have a sweet fragrance and the almost translucent petals look great. The romantic flowers symbolize kindheartedness. Their soft look and perfumed petals are loved by most brides. Moreover, the blooms are available in every possible color – pinks, pastel lavenders, reds, navy blue, crimson, and pure whites. Pick any color for your wedding flowers and create the bouquet you want from Southside Flower Market. You can choose a standalone sweet pea bouquet with hanging greens. Or you can pair the flowers with roses, lavender, or lobelia.
4. Dahlias
The perfect bloom for a rustic wedding bouquet, Dahlias are one of the all-time favorites. These blooms have a magnificent presence and they grab attention quickly. Dahlias come in different shades like red, white, peach, pink, bi-colors, etc. Plus, they come in a wide range of sizes too. For wedding flowers, you can create a rustic vibe flower arrangement using peach and blush pink dahlias, with peonies, salvia, dark green foliage, ferns, etc. Dahlias symbolize love, wealth, and elegance. Thus, these blooms are ideal as wedding flowers.
5. Stephanotis
With the nickname 'wedding flower', Stephanotis symbolizes happiness in marriage. These delicate blooms look incredibly beautiful as wedding flowers. Whether you have it as wedding bouquets, centerpieces, or boutonnieres, Stephanotis adds charms to the entire look. You can pick an only-Stephanotis bouquet for the wedding or pair it with blush pink roses or peonies.
You can also send all these flowers as a wedding gift to a dear one via flower delivery in Grand Rapids. Any bride and groom will feel ecstatic after receiving such pretty flowers on their special day. Order now!